Back to Products
SK300 and SK300 PRO - Shakers & Mixers
Value for money
Sturdy and reliable
Easy to use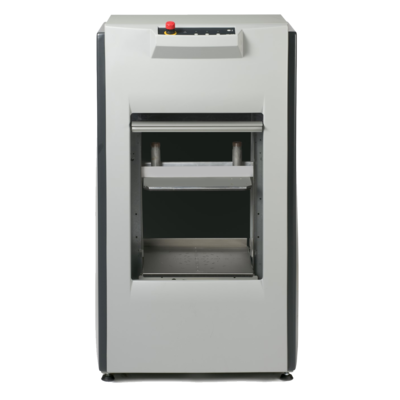 Engineered for high performance, our SK300 and SK300 PRO shakers are apt for all points of sales with a low to medium volume paint turnover.
Loaded with a host of benefits, SK300 is built to handle a capacity of 35kg effortlessly. The robust chassis, running gear, and multi-can capabilities offer high performance, flexibility, and variety. You can now handle peak volumes with a speed of 680 shakes per minute.
SK300 PRO is a sturdy, and leaner version of our SK300 shaker. The ergonomics and space-saving aspects make it easy to fit anywhere. The simplistic design offers an inbuilt flat display and a durable metal sheet enclosure. Seamless and secure swinging doors allow the operator to place the cans without hassle.
Specifications
Lowest loading height
Entry support roller
Intuitive 3-button operation
3 pre-set mixing times
Automatic clamping
High speed of 680 shakes per minute
The shakers comply with Asian regulations but do not have a CE certification.
HIGH PERFORMANCE
Robust chassis and running gear guarantee optimal shaking for up to 20 L cans at a high speed of 680 shakes per minute
EASY MAINTENANCE
Removable panels and adjustable auto clamping provide hassle-free maintenance
MULTI-CAN SHAKING
Flexibility to scale at demand with multi-can shaking capabilities
Technical data
General
Low and medium volume paint turnover
Can specs
Max. product weight: 35 kg
Min. height: 60 mm
Max. height: 450 mm
Plate diameter: 350 mm
Suitable for oval cans
Footprint & weight
Net HWD: 121.5 x 60 x 72 cm
Weight: 180 kg
Clamping
Current controlled clamping
Usage
Machine access:
- SK300: Internal sliding door
- SK300 PRO: Rotating swing door

Entry support roller for both SK300 and SK300 PRO

3 buttons, fixed times
Speed: up to 680 shakes per minute
Service
Removable panels
1 phase motor
Installation
Wheels and feet at bottom
Power supply:
- 230V-50Hz
- Standard removable net entry at the back
- Power switch at the side
- Voltage adjustment at order
Accessories
When you order accessories, they allow you to personalize your machine to your specifications. Accessories are supplied separately with your machine and have to be mounted during or after the installation.
Can table adapter with rollers
Can table adapter with rollers
Extends your roller conveyor onto the can table of the dispenser. 
Can table adapter with rollers